Advertising in the new age: Online Hoarding Booking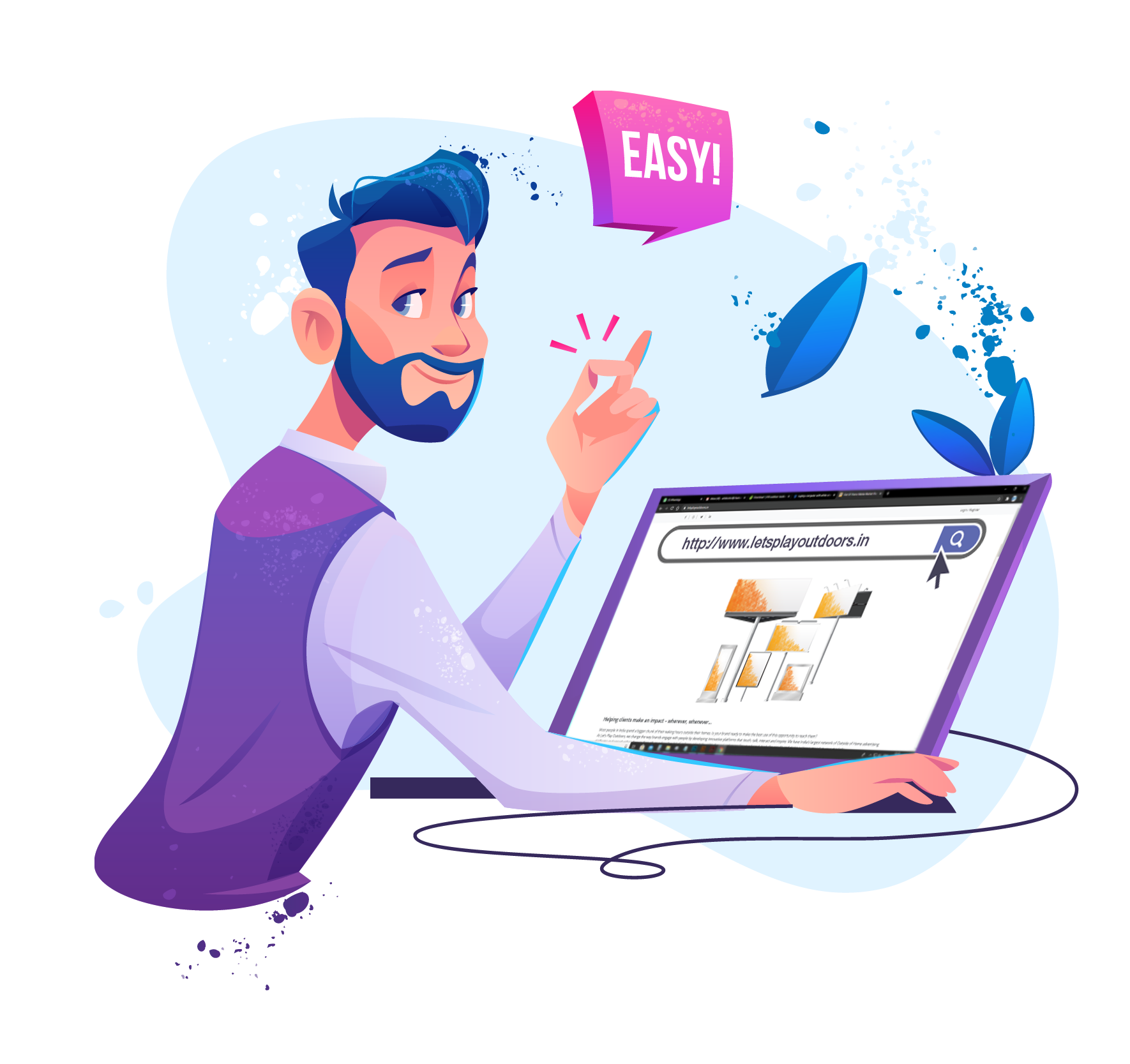 Billboards, or hoardings, as they are known in our country, has a touch of retro to it. It feels like a thing of the past when we look up at these giant goliaths looking down upon us from roadsides or busy junctions bustling with heavy traffic. One may even wonder if they have a space anymore in today's increasingly technology-oriented advertising and marketing ecosystem which leans heavily on the internet. It may thus seem natural to assume that the digital David is close to finishing off the wayside Goliath. However, nothing could be farther from the truth. If we look around, we will see that over the past few years, the number, visibility, and prevalence of hoardings have only increased by leaps and bounds. This is largely because of a happy wedding between the online and the offline. In this case, the hoardings that we see around have gone online and digital, in terms of both its sale and marketability, on the one hand, as also its tools to present itself.
We see more and more digital, interactive hoardings and signage that is revitalizing the Out-of-Home (OOH) Advertising industry like never before. But more than digital signage, what seems to have revolutionized the OOH advertising space is the moving of the marketplace itself to the online world. Advertisement hoardings can now be booked and ordered online, thanks to multiple web platforms including ours (Let's Play Outdoors). What these online spaces do is to collate an inventory of OOH media spaces spread out across different towns and villages and making it available online. It thus makes it easier and infinitely more convenient to view, compare and book advertisement spaces online itself. By making available the facility of hoardings online, creating a media plan for efficient and impactful OOH advertising has become very smooth.
It has now enabled businesses to not spend unnecessary time and energy in figuring out the where and how of OOH advertising. The expanding online world makes outdoor advertising, particularly hoardings, all the more potent as it provides possible consumers with a breath of fresh air in terms of consuming advertisements. Furthermore, the impact of a large hoarding is sudden and massive. It also requires minimal effort from the onlooker - just a casual glance and the message in the hoarding gets imprinted on your mind. Thus, hoardings continue to be relevant big time in the tech age, providing an ideal opportunity for thinking big and reaching larger audiences — even for micro, small, and medium enterprises. With this current embracing of the possibilities of the online world by the tangibly offline hoarding and OOH industry, a large gap is bridged, throwing open new possibilities for businesses that want to be creative.
There is potential in the online OOH advertising industry to adopt more possibilities of the web, by integrating technologies to track who viewed the hoardings by analyzing travel behavior, and traffic data. Such tracking systems will, by focussing on the commute patterns and needs of the people, help identify specific target audiences for businesses. This will lead to a further optimization of resources, saving time and money. Also, more and more hoardings can be upgraded to digital signage, significantly enhancing convenience and creative/interactive possibilities. Interactive content boosts further growth of advertising via the OOH space. Improved creativity helps in providing the consumer with eye-catching content that remains memorable long after one passed by a hoarding.
Billboard effect, as identified by Cornell University Professor Chris Anderson in connection with the hospitality industry, pointed to the increase in hotel bookings after they have been listed in a third-party Online Travel Agency (OTA) website. Similarly, there is a non-
digitized billboard effect in the case of actual billboards/hoardings too. As hoardings help imprint a brand in people's minds, it may also help improve online searching of the brand and thereby its digital footprint and sales. Thus, by a seamless integration of the digital and the OOH advertising industry, both parties seem to benefit a great deal and help achieve the final goal of maximum outreach for an enterprise. Indeed, this Goliath is playing in the same team as that of David, and in the process, both are winning.
All in all, it is a great time for the OOH advertising industry. More enterprises are on the lookout for easier access to outdoor advertising possibilities. This is where firms like ours come in. Being Kerala's largest outdoor marketplace, Let's Play Outdoors simplifies access to its OOH advertising spaces across the length and breadth of Kerala by enabling online booking of advertisement hoardings. We have OOH advertising spaces in all the 14 districts of Kerala, including eye-grabbing locales in all the major urban centers, and we are present in both the website form and the app form. We enable businesses to pick and choose from different locations and different prices according to their specific needs. The addresses of all the locations are provided online along with their pictures, adding a further layer of transparency and convenience. What you see is what you get — buying hoardings online has never been easier.